Cap Size:
Regular
Hair Color:
Burgundy
Hair Type:
100% Human Hair
Hair Length:
16"
Creative triple layered lace
We all know the hand tied lace is the secret to make wig look natural and comfortable to wear. The revolutionary triple layered lace makes the wig soft to wear and provide the natural scalp look for styling as well.
Deeper Lace part, more style to play
This gorgeous wig comes with 5 and a half inches deep from the hairline all the way to the top of the head, which brings the most natural look, and also has more room to create different hairstyles.
Consistent hair length, Sleek hair look
The 16" hair length is consistently straight and the volume is perfect to naturally weigh down and show the sleek natural look.
Natural Wavy Bangs
The pre-trimmed bang is designed for wear-to-go, get the instant natural look without trimming the lace and the natural wavy could be parted freely.
Breathable Inner Layer makes the wig good to wear for all season; two clips at the front to help secure the wig, Adjustable Strap on the back can also be adjusted to the desired size, wear the wig comfortably.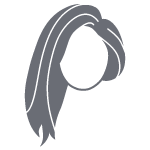 Our hair extensions are 100% human hair. All of the cuticles are flowing in one direction which ensures that the hair is virtually tangle free.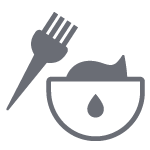 The hair extensions can be colored and/or chemically processed anyway you desire by your stylist just like your natural hair.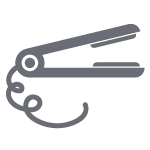 The beauty of virgin hair extensions is that you have the freedom to style your hair however you'd like without worrying damaging your natural hair.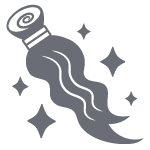 All our hair extensions are hand selected to ensure they meet the highest quality standards of hair extensions. They will last over one year with proper care.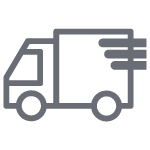 Same day delivery available in the LA metro area. Same day processing and shipping available on orders placed by 2pm PST, or you can pickup your order same day in store.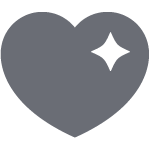 Our professional staff is available to answer any questions regarding styling or maintenance. 24/7 live online customer support or walk into our store during business hours.
Frequently Asked Questions