AVERA 360° Lace Wigs are made with 100% virgin hair and can be colored, styled and cut just like your natural hair.
This high quality wig is hand-knotted strand by strand onto the swiss lace net which covers the circumference of the wig. The middle portion of the wig is machine sewn onto the cap. This gives you the option to part the wig in any direction you want. You can also wear it in a high ponytail or bun. It comes pre-plucked with baby hair for the most natural look. The cap size is universal and can be adjusted to fit your head using the built in combs and secure strap.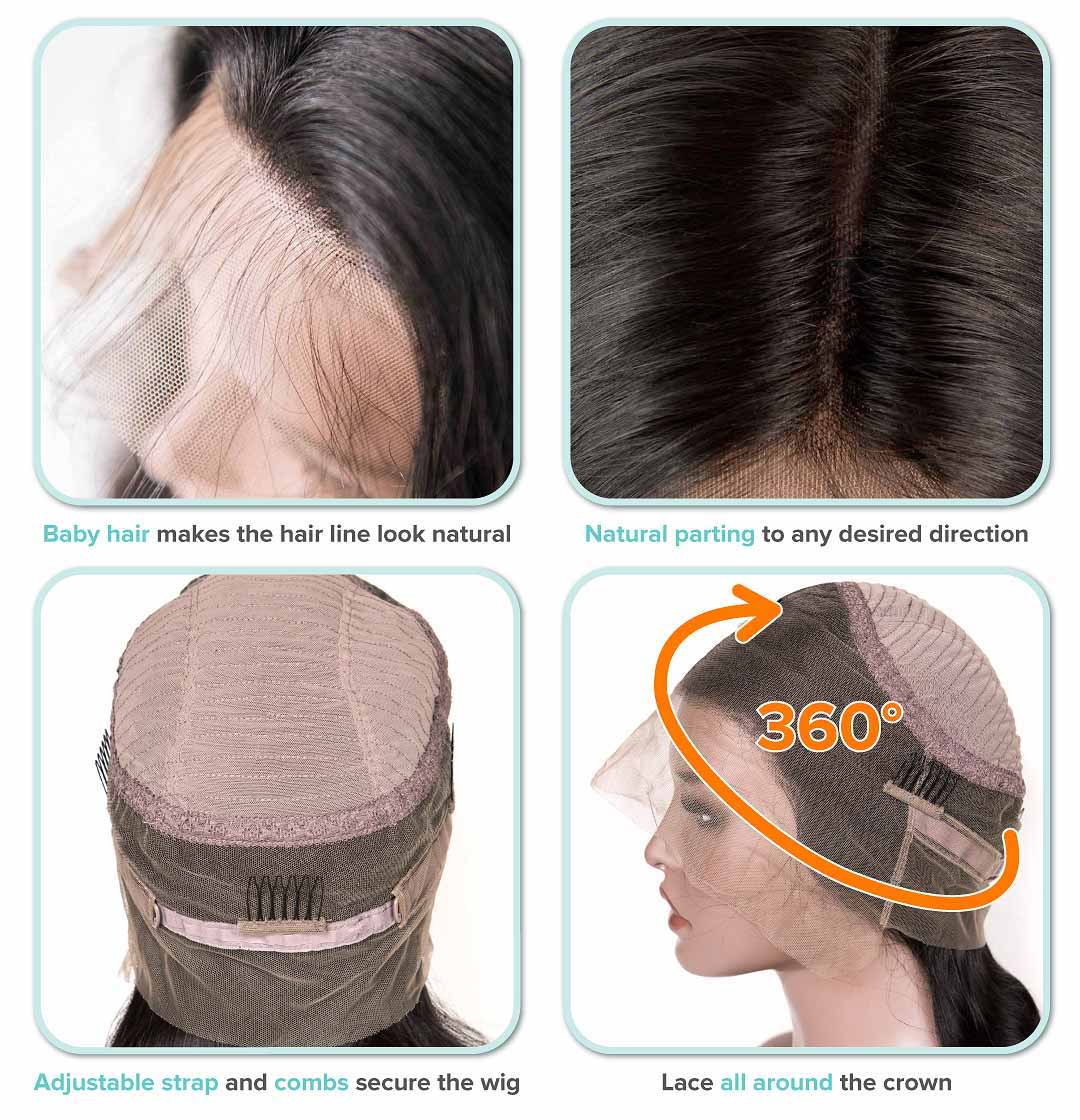 AVERA 360° Lace Wigs can also be colored and styled just like your natural hair.
Watch the video below to see its amazing transformation.
Hair Type: 100% Burmese hair
Hairline: Pre-plucked & Baby Hair
Hair Color: Natural
Lace Color: Light Brown
Density: 180%
Parting: Free Part
Hand Knotted Area: 360° around all head, 4-5 inches deep in front hairline, 1-2 inches deep for back neck hairline
Combs on Wig: 3 combs on left, right back
Adjustable Cap: Yes
Glueless: Yes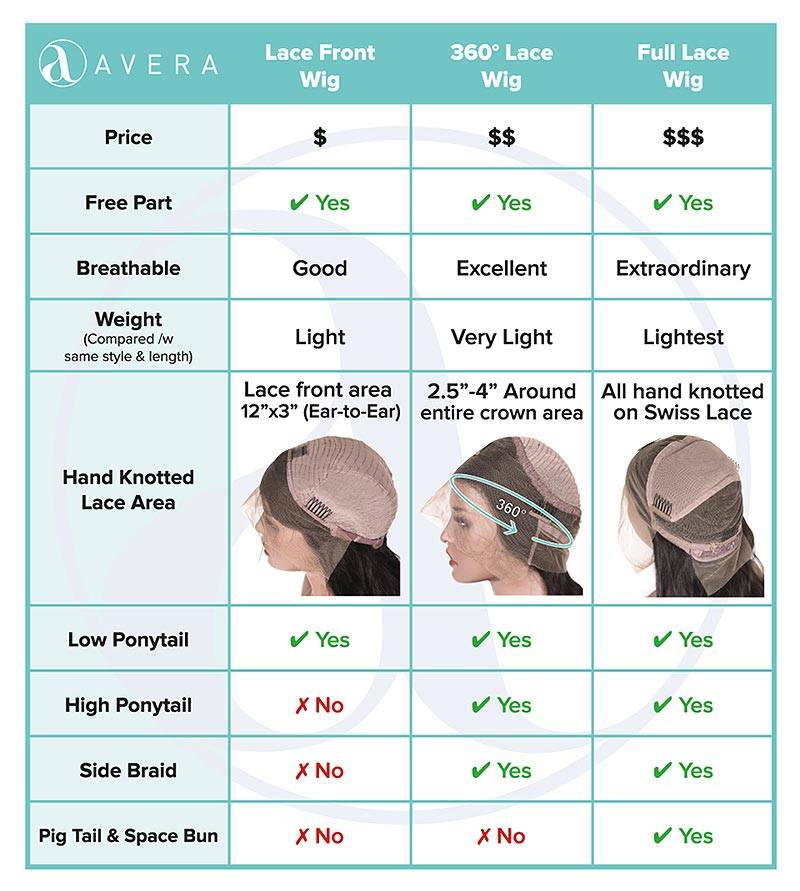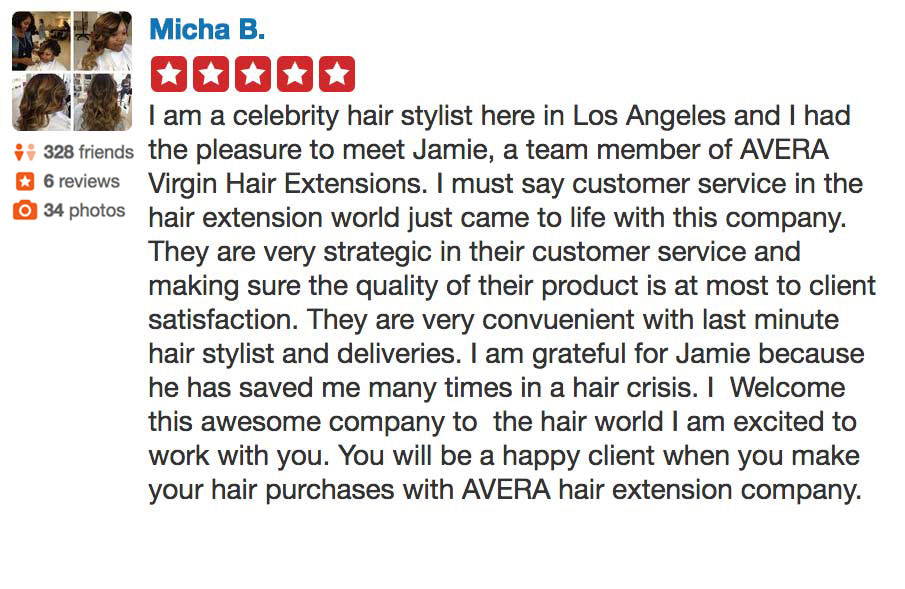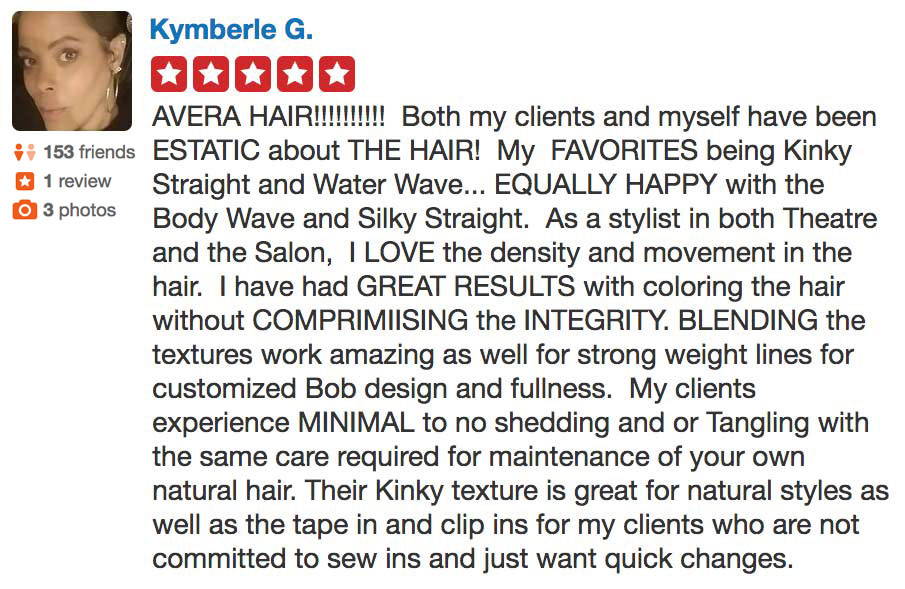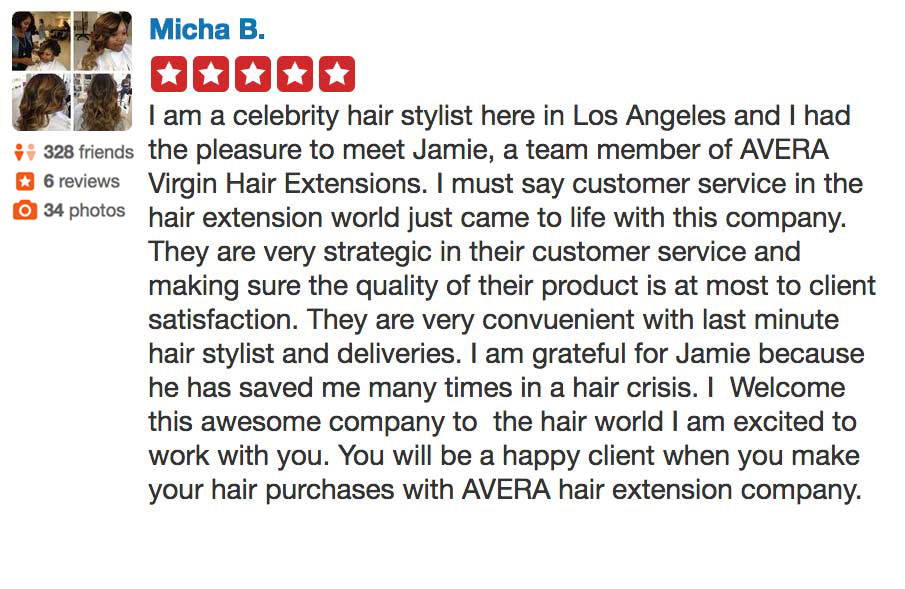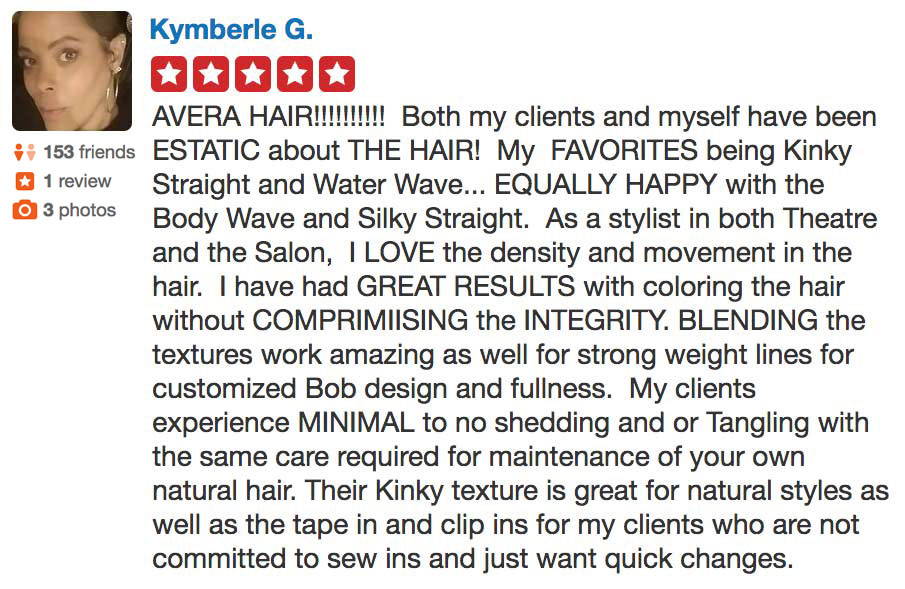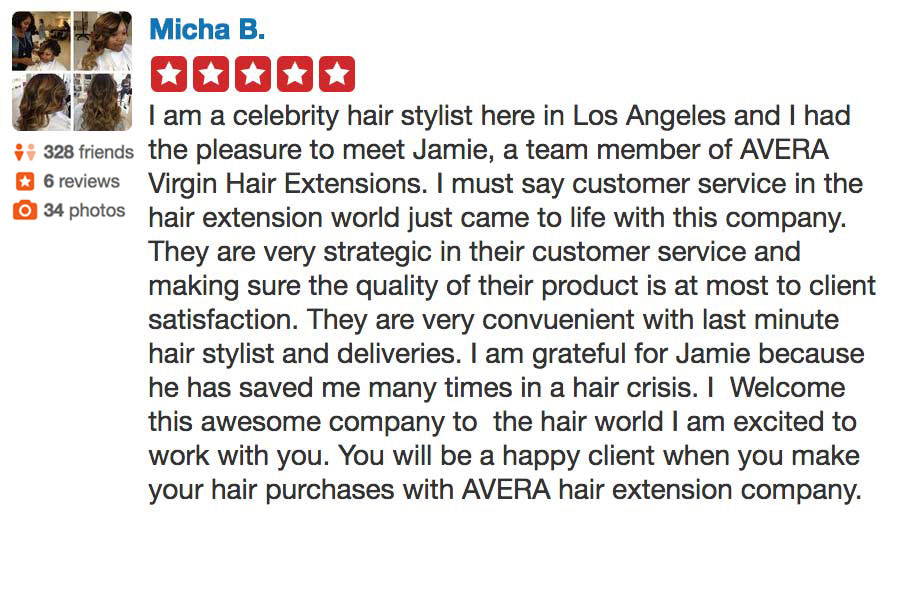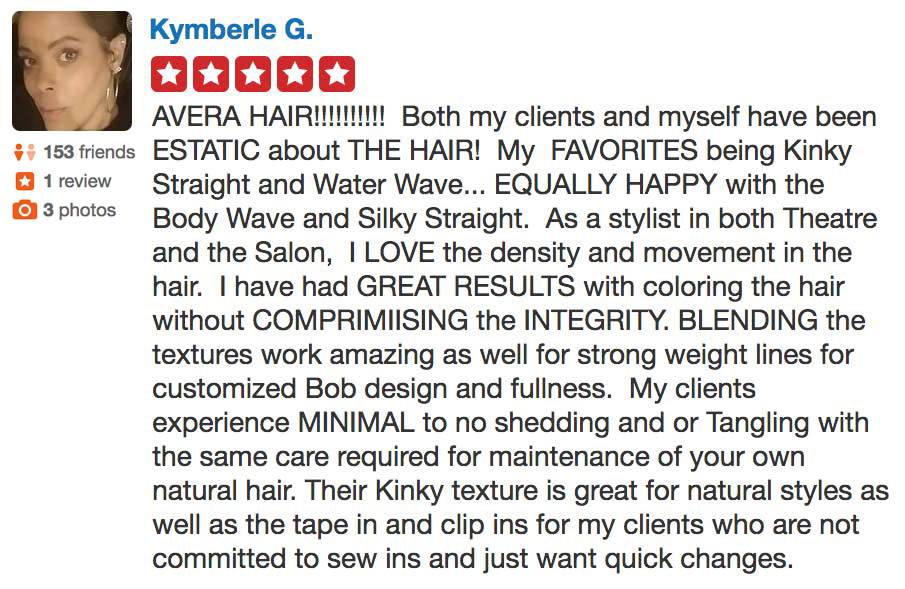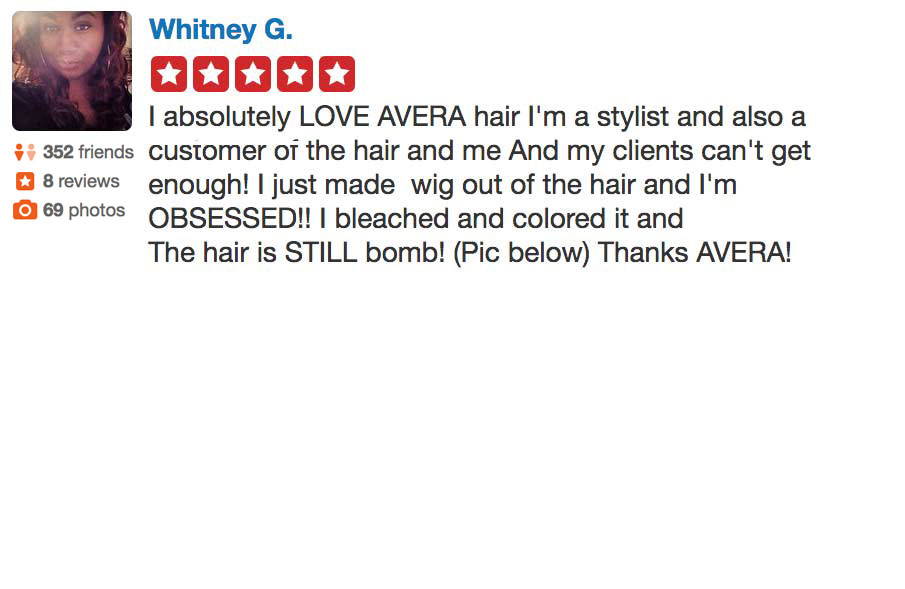 Buy Online, Pick Up in Store
Don't want to wait for your shipment to arrive? No worries! Come on into our boutique to pick up an existing order, or to place a new one.
Frequently Asked Questions